The digital age has arrived at craft breweries or at least one Georgia craft brewery. StillFire Brewery, located in Suwanee, GA (northeast of downtown Atlanta) just announced they will start accepting Bitcoin crypto-currency as a form of payment in their taproom. Patrons have been able to purchase any of StillFire's beers, seltzers and taproom merchandise using Bitcoin starting April 6th.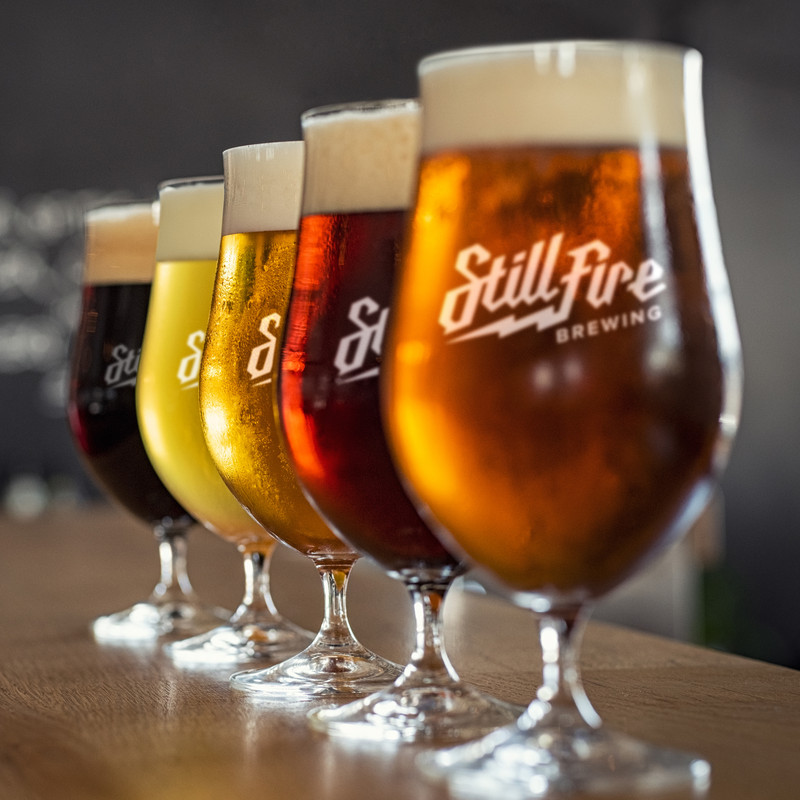 Why did StillFire make the move? According to the recent press release from marketing director Lizzy James:
"Bitcoin allows our customers a cheaper, faster, and more secure way to enjoy our beer," says General Manager Aaron Bisges, "our patrons want simplicity and we are excited to be able to offer that to them."
Additional details from the press release:
The brewery will be using the Bitcoin payment processor, CoinBase, which offers tools that allow merchants to accept Bitcoin and have U.S. dollars deposited into their bank accounts the next day for a 1% fee. This removes any concerns of Bitcoin's price volatility while allowing them to take advantage of the efficiencies of the Bitcoin payment network. Credit card processors can charge upwards of 2-3% in addition to equipment rental, membership fees, and worrying about fraudulent charge-backs.
Opened in 2019 by Randall Veugeler and John Bisges, StillFire Brewery produces a variety of innovative and award-winning craft beers. In October 2020, Orange Diva Blood Orange Whit won a Bronze Medal at the 2020 Great American Beer Festival. Check out their other award winning beers here.
StillFire Brewery is located at 343 US Hwy. 23 in Suwanee, GA, about 45 minutes on I-85 northeast of downtown Atlanta.
Thanks for reading and until next time…Let Us Drink Beer!